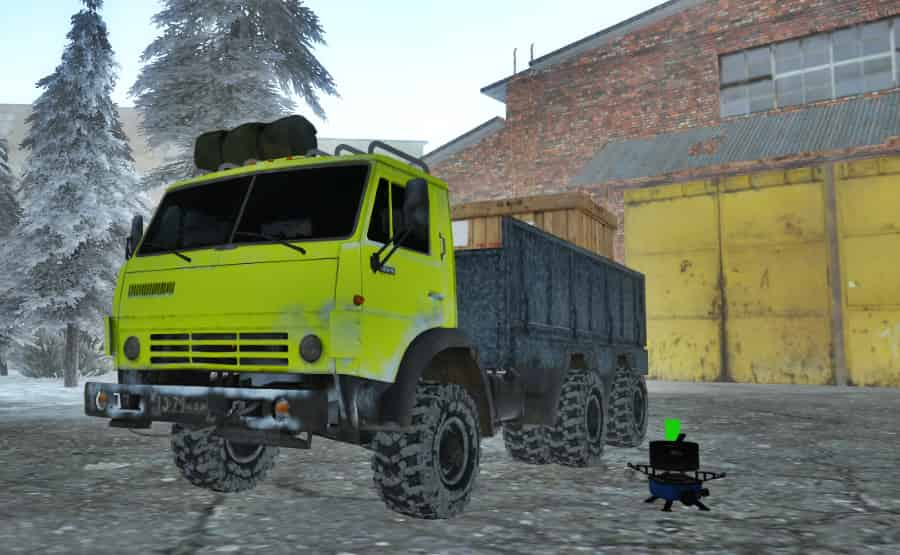 Taiga Car Driver
Developed by
 Falco Software
Taiga Car Driver - test your Kamaz driving skills. Taiga Car Driver is a highly realistic truck driver game, just like Russian Car Driver ZIL 130. You are driving a Kamaz truck and need to do various missions around the harsh winter weather of Taiga.
The graphics of this awesome title are amazing - users feel as if they are driving through the harsh Siberian countryside. Look at the beautiful scenery as you drive, but keep your eye on the roads and concentrate! The roads are covered in snow and ice - this will affect driving conditions and vehicle handling.
Due to the extreme conditions of the Taiga forest, users must take care of their driver. Stop for refreshments and be sure to spend a night at the truck hotel to regain energy. Also look at heating and check the driver's body temperature. This landscape is unforgiving!
Remember also to jump into the garage to upgrade your vehicle. As you progress, your driver level increases - this allows you to purchase new accessories and equipment for your truck. Improve the protection and add items to help prevent weather damage. Also change the paint job. The possibilities are endless in this open-world Taiga car driving game!
Release Date
August 2019
Developer
Taiga Car Driver is developed by Falco Software and can be played exclusively only on CrazyGames.com.
Features
Delivery and climbing missions
Upgradeable truck, along with customizable cosmetics
Set in Taiga, Siberia, a big and wintery location
Hunger, fatigue, and cold levels that need to be maintained
Gas system
Day and night cycle
Platform
Web browser
Controls
WASD or arrow keys to move
Shift to run
1-6 to switch items
Enter to enter/exit the truck
F to enter buildings
C to change camera view (in the truck)
M to enlarge maps
L to switch truck's lights on/off
P to pause the game