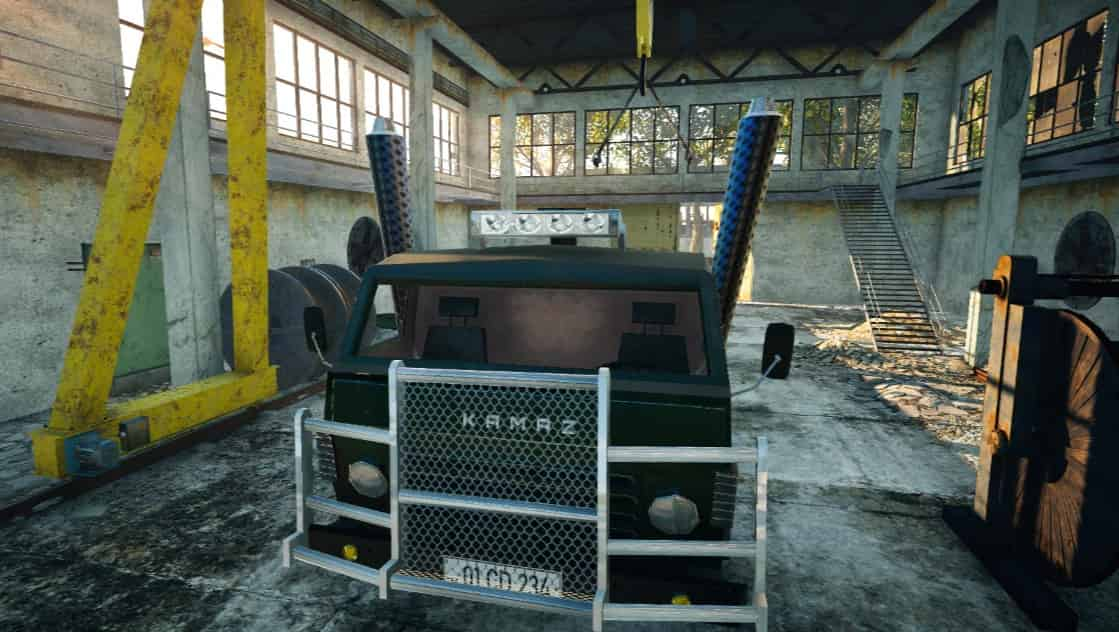 Kamaz Truck Driver
Developed by
 Fly Troll Studio
Drive the legendary Kamaz truck and feel its power to navigate through different missions.
The game has a tuning system. You can decorate your truck to your liking. For the money you have earned for completing levels, you can buy and install various parts on your truck.
You can test your driving skills in three game modes: Parking, Checkpoints, and Delivery.
Parking. You have to park your truck in a designated place while avoiding obstacles. In the second and third season, your task is driving a trailer truck. Driving with a trailer is much more difficult and you need to choose a different trajectory for turning.
Checkpoints. You need to drive the trailer and then follow the signs to the indicated point before the fuel runs out
Delivery. You need to deliver the goods to the appointed place without losing it on the way. Deliver cargo before fuel runs out.
Features
Realistic truck physics
Detailed environment
6 different trailers from a conventional trailer to an extra heavy three-axle trailer that can carry super heavy loads
Ability to decorate your truck (tuning system)
Multiple game cameras
115 levels
3 game modes
Release Date
January 2020
Developer
Denis Shevchenko (Fly Troll Studio) made Kamaz Truck Driver.
Platform
Web browser
Controls
WASD or arrow keys to drive the truck
Space bar to use handbrake
C to change camera view
Mouse scroll to zoom in/out
Hold left mouse button to look around
P to pause