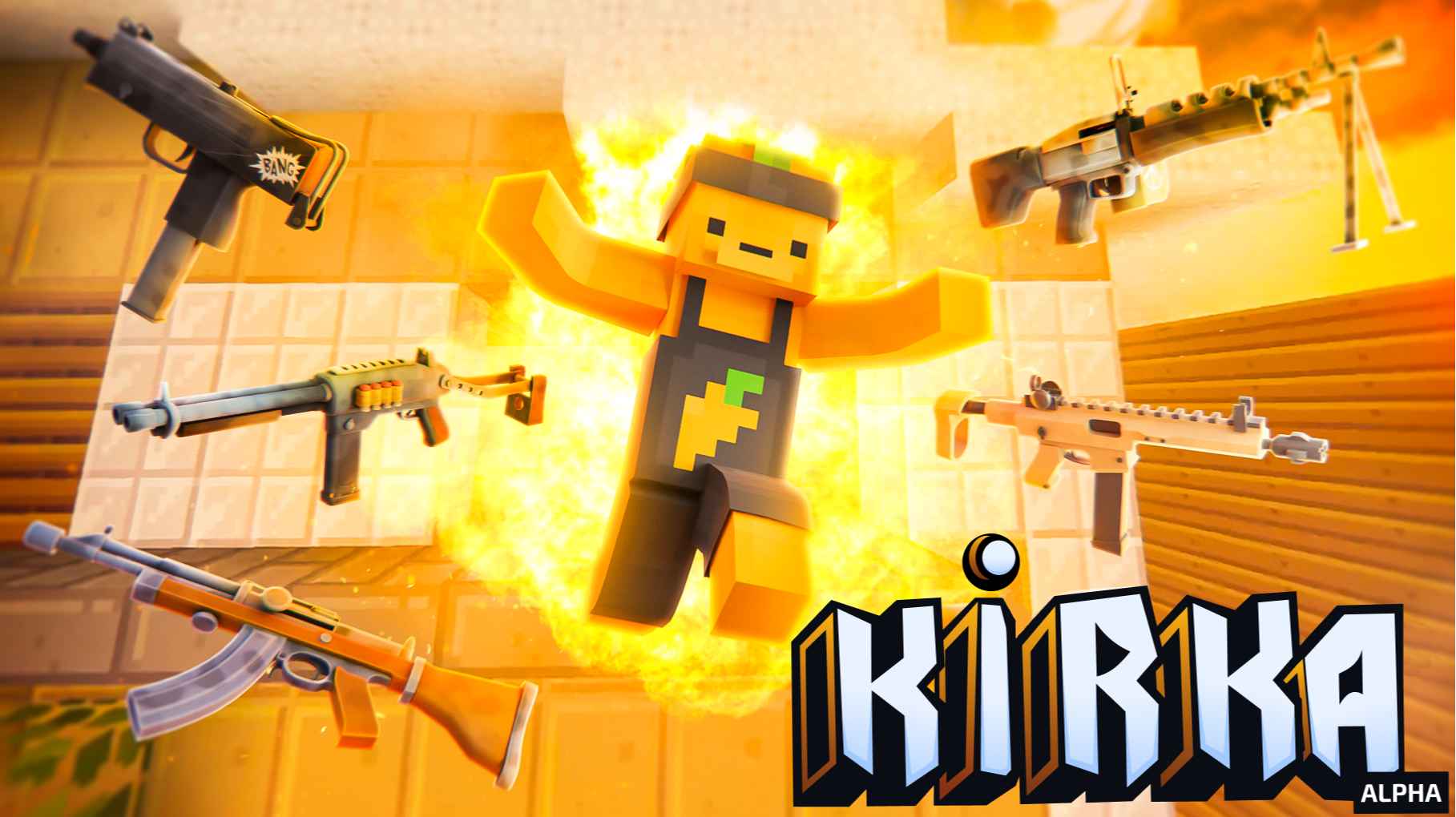 Kirka.io
Kirka.io is an online FPS game with a voxelated art style. You can play teams, solo or parkour mode in a range of battle locations. Once you've picked a game, you can customize your weapons loadout to suit your playing style.
Features
Choose from 34 levels spread across three exciting game modes
You can play solo in free-for-all battles and rack up the kills, join a team game, or play parkour mode and use your jumping skills. Click play to hop instantly into a match or search for a game of your choice in the servers menu.
Customizable characters and weapons
Pick your weapons loadout and character in your inventory. Buy chests to populate your inventory with more weapons and unique skins.
Daily quests and leaderboards
Plenty is going on in Kirka.io to inspire your loyalty to the game. High scorers are featured on the leaderboards and rewarded with chests full of surprises. Your daily quests are another way to earn gold, which you can then use to purchase chests of different rarities.
Join the Kirka community
Play Kirka online with your friends and add new friends you meet in Kirka via the friendslist. You can also join clans and engage in clan wars to earn unique rewards!
More .io games
If you enjoyed Kirka, Pixel Warfare is another fantastic voxelated FPS game, and Bloxd features the same graphics with a range of game modes. For more online .io action, check out Ships 3D and Krunker.
Release Date
June 2021
Platform
Web browser
Controls
WASD = move
Space = jump
P / Esc = open the Change Weapon menu
Left-click = shoot
Right-click = aim
Shift = crouch
E = dash
1, 2, 3 = switch weapons