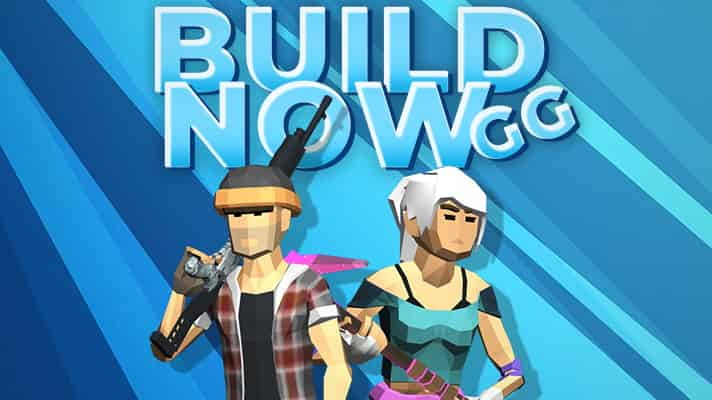 BuildNow GG
BuildNow GG is an online build-and-shoot game featuring various game modes, weapons, and maps. Build and battle your way to the top of the leaderboard and hone your skills in offline training mode.
About BuildNow GG
BuildNow GG is part of an emerging genre of online game that combines tactical building with third-person shooter gameplay.
Build, shoot, and party
In the game, you build ramps, roofs, and walls as quickly as possible while taking on another opponent. For new players, aim training is an excellent way to learn the basic controls. The game is online, but you can also start a private match with your friends in party mode. You can host up to six players in a private game.
Master your weapons
The weapons cover the standard loadout you'd expect in a shooting title, and you can switch between them while you battle. The loadout features a pistol, machine gun, sniper rifle, shotgun, and a pickaxe. All guns have unlimited ammo and feature realistic ballistics.
Customize your profile
BuildNow GG features extensive customization options. You can customize the visual quality, FPS limit, HDR and more in the graphics settings. The options also include full customization of the key mapping so you can create the ideal profile for shooting and building.
Game Modes
BuildNow GG features five game modes located on different maps. These are:
Freebuild - a sandbox-style map where you can play PvP and practice without limits
V-Arena - 1v1 battle or 6 players FFA, last man standing wins
BoxFight - 1v1 Boxfight or 4 player FFA, last man standing wins
Aim Training - improve your aim on static and moving targets offline
Zone Wars - 6 player FFA in a random zone
More Games Like This
Browse the building games section for similar titles. Closely related games include 1v1 Battle and the classic 1v1.LOL.There is also a vast collection of shooters in the FPS and third-person shooter categories. Browse shooting games for the full collection.
Features
Build and battle your way to the top
5 action-packed game modes to play
Play privately with a party of up to 6 players
Fully customizable performance and key profile
Practice your building and shooting skills offline
Release Date
August 2021
Developer
battlelab made this game.
Platforms
Gameplay Video
FAQ
What other games are like BuildNow GG?
1v1.Battle and 1v1.LOL are two similar build-and-shoot games you can play on CrazyGames.
Is BuildNow GG playable on mobile?
Yes, there is an Android version of BuildNow GG for mobile devices.
How can I get better at BuildNow GG?
You can improve your building and shooting skills in aim training. You'll also improve by playing against other players online in the other game modes.
Controls
Movement
WASD or arrow keys = move
Space = jump
Building
Q = wall
C = floor
V = ramp
Left shift = roof
F = edit
F = apply edit
Right-click = reset edit
Scroll wheel down = fast edit reset
Weapon
Left-click = fire
Right-click = aim
Z = pickax
1 = slot 1
2 = slot 2
3 = slot 3
4 = slot 4
5 = slot 5
Others
B = emotes
P = open chat
M = scoreboard