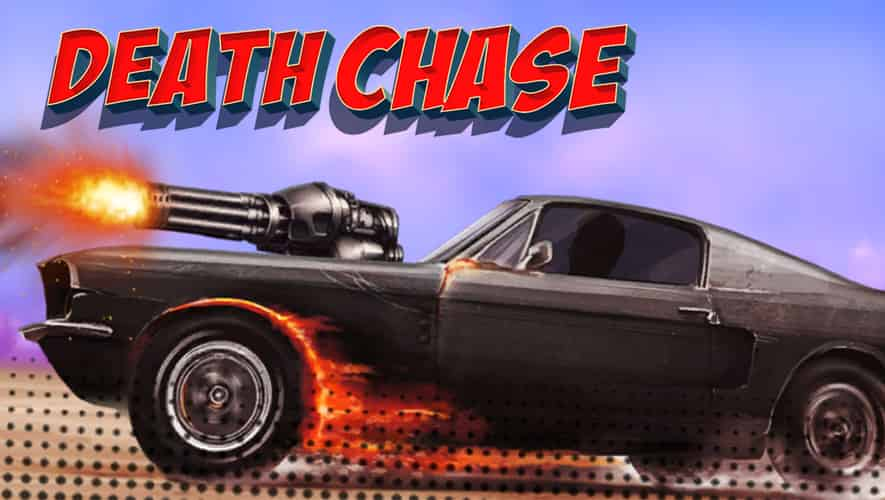 Death Chase
Developed by
 GameTornado
Death Chase is a battle racing game featuring races on tracks filled with traps and obstacles. Buy upgrades and weapons for your vehicle and target other racers in the explosively chaotic Death Chase.
Features
Action-packed races
Blaze a path through various 2D tracks filled with huge jumps, traps, and obstacles. Smash into other racers and watch them explode while you speed ahead. Death Chase is a destruction-filled frenzy of fun races.
Boost to the finish line
Do flips and crazy stunts to build up your nitro. When you reach the finish line you're awarded between 1-3 stars depending on whether you finish in the top 3. If you don't, you'll fail the race.
Buy outrageous vehicles
You can use your stars to buy new vehicles in the garage. These range from regular cars to all sorts of wacky machines from double-decker buses to tractors.
Kit up your car with DIY weaponry
You'll also get other currencies like gold and gems to upgrade your vehicle and augment it with a plethora of dangerous weaponry. Want to saw your opponents in half or blitz them with minigun bullets?
Developer
Death Chase is developed by GameTornado, who have previously developed Lethal Race, and the Rex games (Rio, Mexico, LA, ...).
Platforms
Web browser
Android app
iOS
Release Date
August 2017
Controls
WASD or arrow keys to move
Z to jump or slam
X to launch rocket
R to restart the race