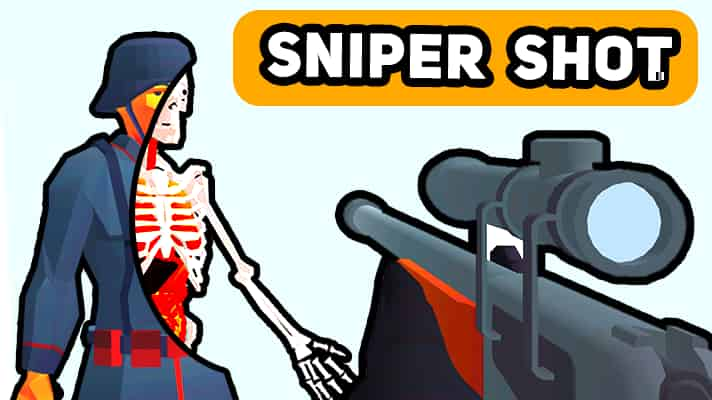 Sniper Shot: Bullet Time
Sniper Shot: Bullet Time is an epic shooting game where you have a sniper rifle in your hands and do your best to kill your enemies with it. Aim at the enemy, pull the trigger, and watch the epic animation. Experiment with the position of shooting and hitting different parts of the enemy's body. You can also jump high to get to your enemies and kill them within a short distance.
Features:
Spectacular experience
Unique gameplay
X-ray camera
Stunning effects
Release Date
June 2022
Developer
Sniper Shot: Bullet Time was made by GoGoMan.
Platform
Web browser (desktop and mobile)
Controls
WASD or arrow keys = move
Right-click = aim
Left-click = shoot
Scroll = zoom in / out
Space = jump