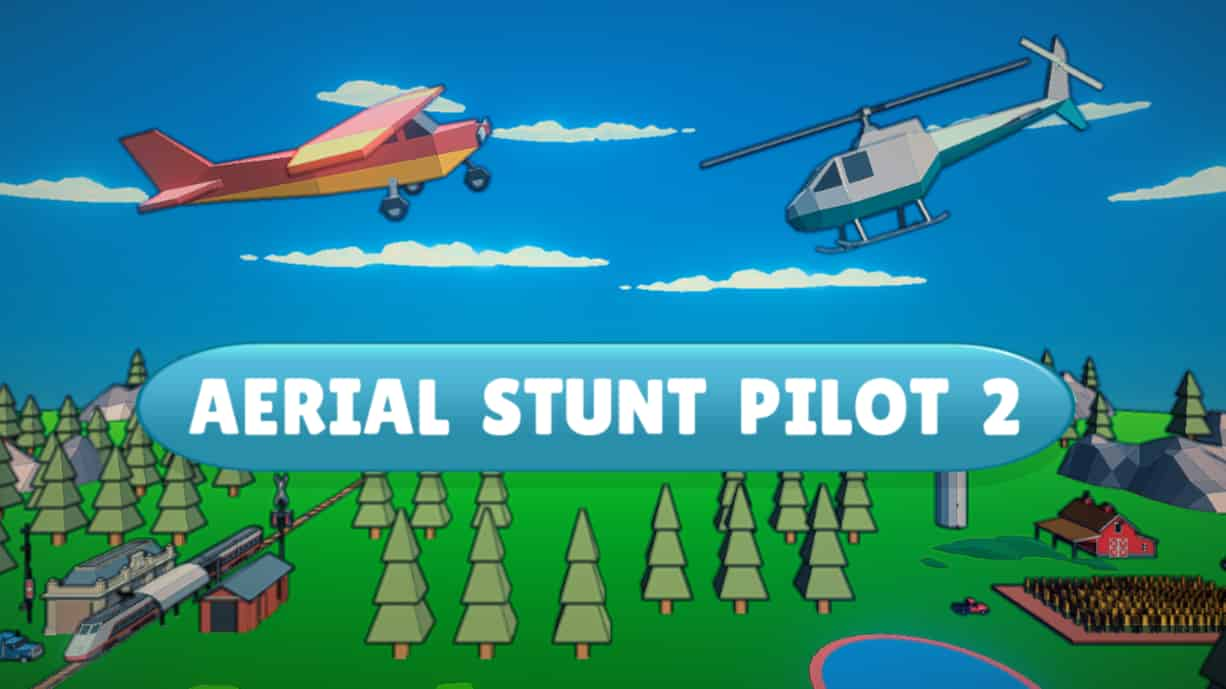 Aerial Stunt Pilot 2
Developed by
 Night Owl Gaming LLC
Aerial Stunt Pilot 2 is a sequel to the Aerial Stunt Pilot game! It is bigger and better than ever! Pilot your way through 10 levels available. Collect stars along the way to gain scores and extra lives. Do your best to fly your plane to the end. Are you up for the challenge?
Release Date
June 2022
Developer
Aerial Stunt Pilot 2 was made by Night Owl Gaming LLC.
Platform
Web browser (desktop and mobile)
Controls
Up arrow key / W = steer up
Down arrow key / S = steer down
You can also click on the in-game buttons to steer the plane.