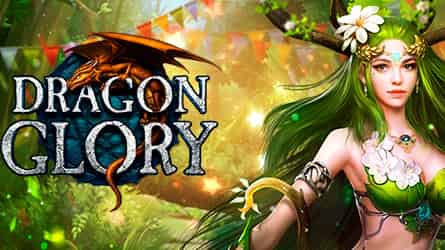 Dragon Glory
Dragon Glory is not just another game about saving the Universe. Dragon Glory is about changing the Universe! As the dragonborn hero, you should travel into the past to fix the mistakes of the ancestors! Defeat all the demons that stand on your way with a fellow dragon by your side. Each battle is a story, each continent is a battlefield, each beaten enemy takes you one step closer to the Abyss – where the treacherous Creator is already waiting for you!
A game from the creators of cult-favorite Dragon Blood features different PvE and PvP game modes:
Different single and team dungeon modes
Dozens of pets and mounts
Large variety of team dungeons
Updated character improve system
PvP-Arena
Cross server competitions
Additionally, Dragon Glory offers numerous minigames and exciting events for everyone
Goddess Blessing: learn your fortune by using Wish Coins and get valuable rewards for each fortune reading
Alchemy: enrich your gold supply by engaging your guild members and other players for help
Marriage: have a glorious wedding and take part in special couple events!
Release Date
June 2022
Developer
Dragon Glory is made by 101xp.
Platform
Web browser
Controls
Mouse and Keyboard