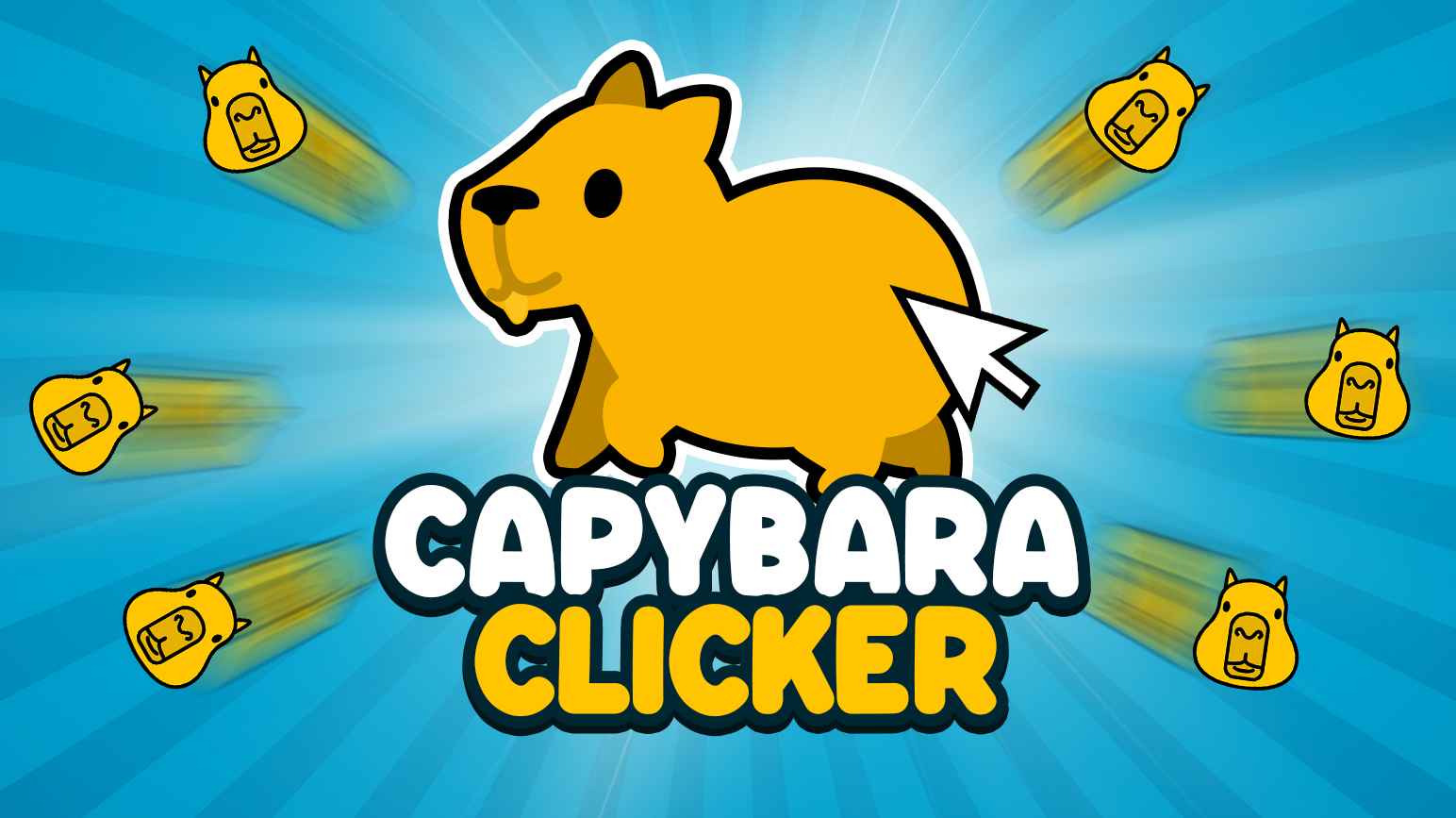 Capybara Clicker
Capybara Clicker is a clicker game where you multiply the capybara population by clicking. You can buy various upgrades to increase the output of capybaras, change the weather, and unlock new skins to make you the coolest capybara in town.
Create a Capybara Empire
Make capybaras by clicking. The population growth accelerates when you start buying upgrades that increase the number of capybaras in production. Eventually, you'll spawn billions of capybara with each click, sending the capybara world spiralling into a population crisis. You can use the ascend button to start over and receive a permanent buff on your next game if you feel like a fresh start.
Get New Outfits
Capybaras are a spectacle without being dressed up, but this giant rodent deserves a reward for growing the capybara population. Open your capybara closet and find a swag outfit from the menu. You can unlock more by reaching population milestones and weather scenarios for the perfect backdrop.
Features
Make the capybara population explode
Generate more with auto-click and upgrades
Open your capybara closet to find fresh attire
Change the weather to create the ideal backdrop
Release Date
November 2022
Developer
Capybara Clicker was developed by Euclides.
Platform
Web browser (desktop and mobile), App Store, and Play Store!
Gameplay Video
Controls
Use the left mouse button to interact with the in-game UI.