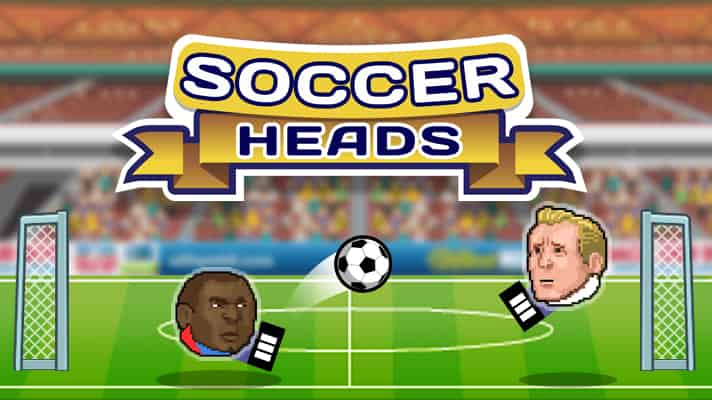 Soccer Heads
Soccer Heads is a fun two-player soccer game featuring famous UK football teams. Play solo against the computer or two-player with a friend. There are various extras and power-ups!
How to Play
Fight frantically for goals before the timer runs out
Soccer Heads is a silly soccer game that's the browser game equivalent of a foosball table. Kick and head the ball frantically in a fight to get the ball in your opponent's net. The winner is the player with the most goals after the 60 seconds is up.
Use power-ups to turbo-charge the ball
There are various power-ups scattered around that produce interesting effects on the ball when it passes through. Each stadium has unique design features that interact with the ball to add more craziness to the game.
Play solo or with a friend
You can enjoy Soccer Heads solo or invite a friend to join in the fun in two-player head-to-head soccer matches.
More Fun Soccer Games
There are more soccer and sports games featuring big-headed characters like Soccer Masters: Euro 2020, Soccer Legends, and Basketball Stars. Check them out for more casual sports entertainment.
Features
Play as a Soccer Head from various UK football teams
Numerous stadiums with unique gameplay mechanics
Power-ups that add flare to your kicks
Go up against the AI or challenge a friend
Release Date
July 2017
Platform
Web browser (desktop and mobile)
Single player controls
Arrow keys to move
M to kick
Two player controls
To move, player 1 use the WASD keys and player 2 use arrow keys
To kick, player 1 use G and player 2 use M