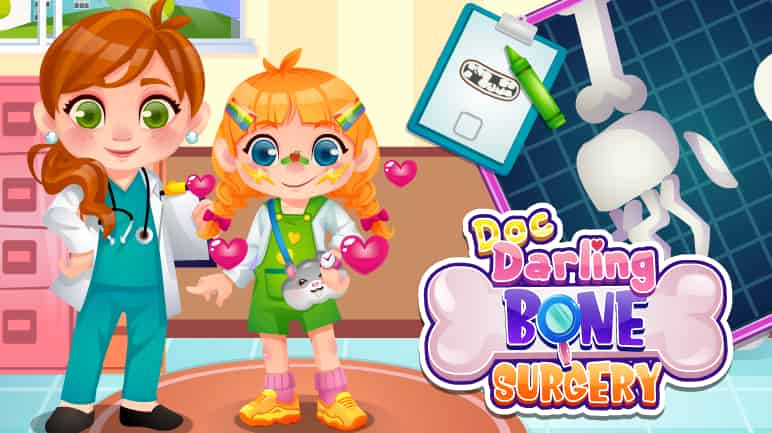 Doc Darling: Bone Surgery
Developed by
 Go Panda Games
Doc Darling Bone Surgery is a beauty game where you help a girl who just fell off her scooter and she needs Doc Darling to take care of her injuries. Play as a doctor who cures the injuries and fixes all of the broken bones to get the girl back on her feet. Complete all of the stages to unlock dress-up mode and give her a cute makeover.
Release Date
November 2022
Developer
Go Panda Games made this game.
Platform
Web browser (desktop and mobile)
Controls
Use the left mouse button to start the surgery.