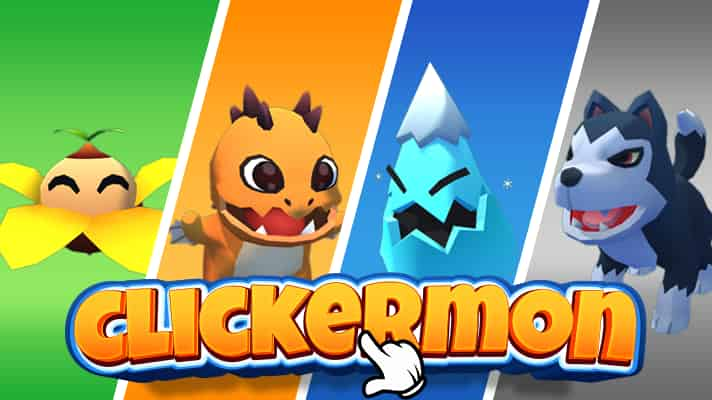 Clickermon
Developed by
 Blury Studio
Clickermon is a clicker game where you collect, upgrade, and evolve a monster for battle. Embark on an incredible adventure through a fantastic world of creatures, battling against wild monsters and improving your strength as you progress.
About Clickermon
Clickermon is a game where you can explore worlds and battle wild monsters! Hire a coach to make your monsters stronger. Level up your monster, discover the next evolutions, and earn tons of money!
Catch monsters and explore new lands. Each region has new and exciting monsters for you to fight, click to defeat them. Capture as many as you can and see how many coins they can generate for you!
Features
Click to defeat enemies
Explore the map and battle
Train and evolve your monsters
Release Date
December 2022
Developer
Blury Studio made Clickermon.
Platform
Web browser (desktop and mobile)
Controls
WASD = move
Left-click = interact with in-game UI