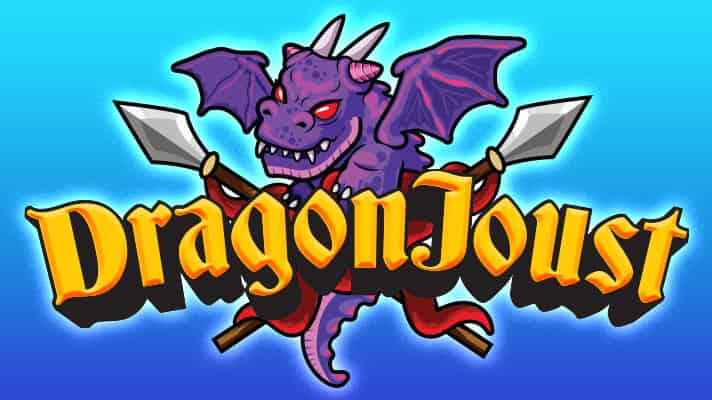 Dragon Joust (.io)
Developed by
 Blue Wizard Digital
Dragon Joust is a .io game where you must hop aboard your dragon and joust! As you knock enemies off their dragons, you can collect the loot they drop. As you collect, your lance grows and grows!
Release Date
December 2022
Developer
Dragon Joust was developed by Blue Wizard Digital.
Platform
Web browser (desktop and mobile)
Controls
Keyboard Controls
W or up arrow key = flap wings
AD or left and right arrow keys = directions
Mouse Controls
Left-click anywhere on the screen to flap wings and change directions.