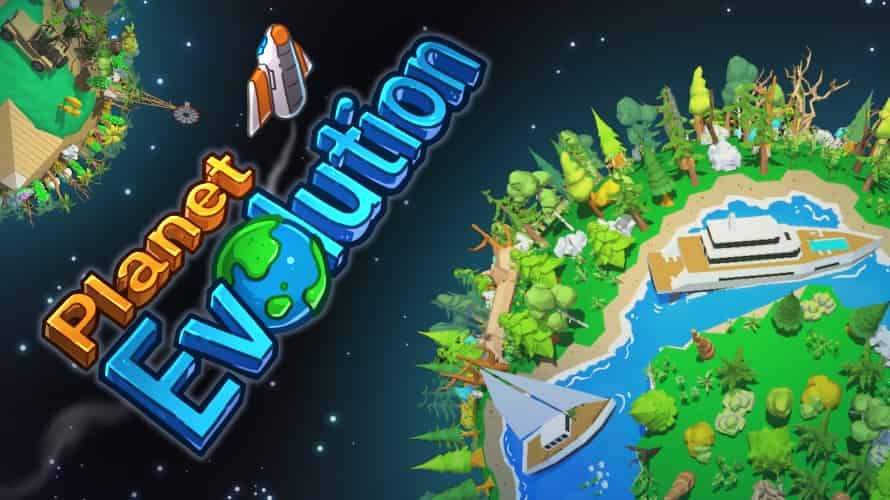 Planet Evolution: Idle Clicker
Developed by
 Leek & Ribs Games
Planet Evolution: Idle Clicker is an idle game where you can build your own planet the way you like! It is an easy-to-learn, simple, and relaxing idle game in which you can decorate and build your own unique planets in different areas of the universe with beautiful objects. Perfect for escaping the stressful everyday life for a few minutes or even for a longer time! However, if you want to do more than just relax, this game lets you expand your strategic thinking and use tactics and flair to compete against other players who also want to get to the top of the real-time leaderboard. By simply tapping on the planet, you'll collect valuable coins and, bit by bit, increase the attraction to exciting objects flying around in space. If you're really clever, you'll use multiple fingers to collect coins even more effectively to get the resources you need to build the planet as quickly as possible. There are many exciting upgrades, special boosters, and a unique prestige system to speed up your progress immeasurably and help you explore all areas of the universe.
Features
Endless free-to-play idle game. This game offers endless fun, relaxation, and competition. On your way to becoming an absolute gravity enthusiast, you will encounter some surprises that will sweeten your time and may even make you smile as you discover new areas of the universe.
Keep collecting endlessly! Are you very busy and have limited time to play? Don't worry, here you'll keep collecting diligently in your absence so that you can jump back in at any time. The wiser your previous choices for upgrades, boosters, and other tools have been up to this point, the more resources your planet will have gathered for you in the meantime, so you can resume building immediately at an increased pace.
Release Date
May 2022 (Android and iOS)
January 2023 (WebGL)
Developer
Planet Evolution: Idle Clicker is developed by Leek & Ribs Games.
Platforms
Controls
Use the left mouse button or space to click on the planet and collect gravity.