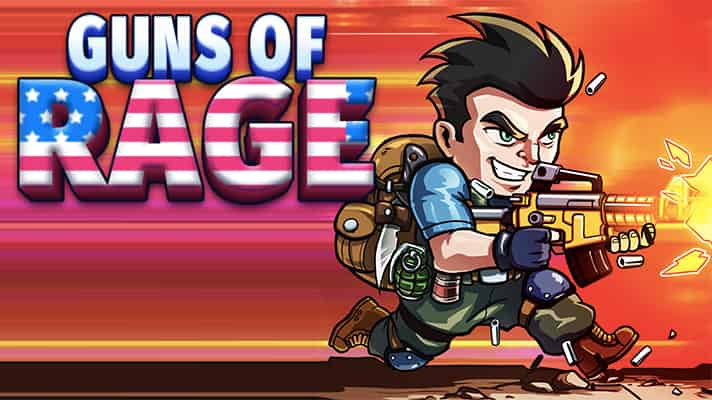 Guns of Rage
Developed by
 Obumo Games
Guns of Rage is a 2D side-scrolling shooter game with action-packed gameplay, exciting levels, and character progression. Survive challenging maps full of enemy soldiers and combat vehicles. Beat cunning bosses and complete missions of 3 difficulty levels for valuable rewards that you can use to upgrade your weapons, skills, and character. Use boosters before each stage to increase your chance of success. Master an arsenal of powerful ranged and melee weapons to overcome the opposing army.
Features:
5 worlds and 24 stages
Over 25 enemies and 5 boss
More than 22 types of weapons and grenades
Achievements and daily quests
Character progression and skill tree
Tutorials to help you get started
Release Date
January 2023
Developer
Obumo Games made Guns of Rage.
Platform
Web browser
Controls
WASD or arrow keys = move
LCtrl / Left mouse button = shoot
Space = jump
Q = change weapon
E = throw grenade
F = use health pack
R = use skill