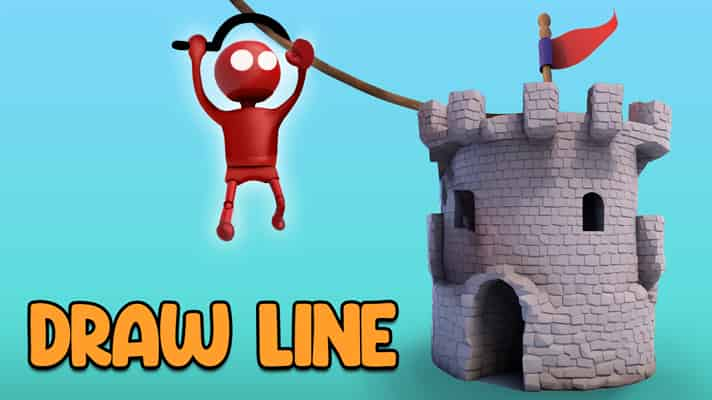 Draw Line
Draw Line is an addicting puzzle game where you need to draw a path for your hero to reach the castle. It may seem easy at first, but watch out for upcoming obstacles. You can pass the level if your hero still holds the bar and touches the castle's flag, even if you touch obstacles. You can try again if you want a perfect pass with three stars! Drawing speed is also important, so plan well!
Release Date
December 2022
Developer
Mosu Games made this game.
Platform
Web browser (desktop and mobile)
Controls
Drag the left mouse button to draw a line.