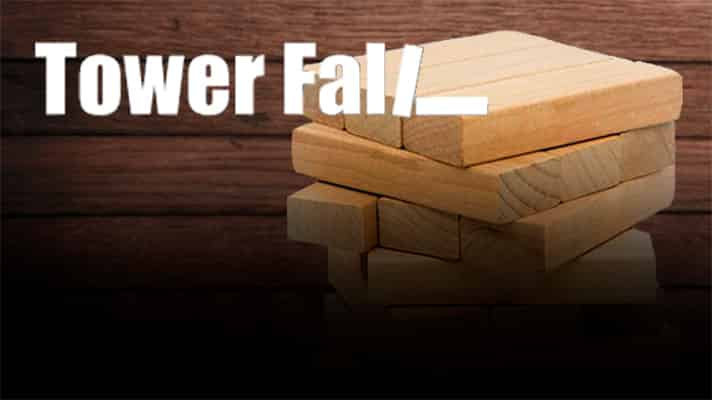 Tower Fall
Developed by
 DiaMMax Games
Tower Fall is a classic Jenga game where you must move the blocks to the top of the tower and make sure that the tower does not fall. In this board game, the rules are clear and simple. You need to build a tower of blocks, laying out three bars in a row, and on them, three bars perpendicular. The tower consists of 16 floors. Players have to show miracles of dexterity and demonstrate the accuracy of movements. Knowledge of physics and the ability to see the big picture, and calculate the balance will be useful. Don't be in a hurry because the main thing in this game is accuracy, so try on as much as you think is necessary. The game features three modes: single-player, two players, and against the AI. In single-player mode, you need to score as many points as possible. The lower the block is, the more points you will get by moving it to the top of the tower. There are several locations, types of blocks, and pleasant music to choose from in the game.
Release Date
July 2022 (Android)
December 2022 (WebGL)
Developer
Tower Fall is developed by DiaMMax Games.
Platforms
Controls
Drag left click = move the block
Drag right-click / AD = rotate the camera view
Mouse-wheel / WS = zoom in / out