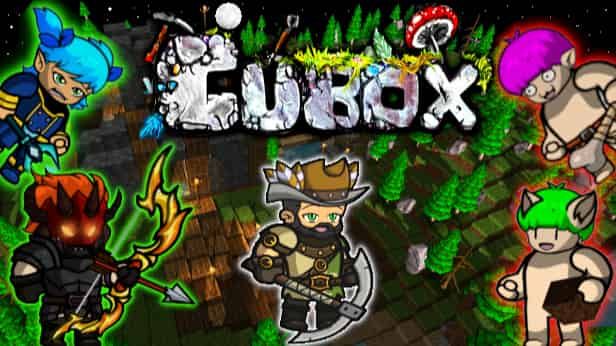 Cubox.io
Cubox.io is an io game where you can play online with your friends and discover an endless world. Create your hero and customize your character's appearance, create guilds, fight against other players and monsters, and kill bosses. Craft some items and upgrade powerful weapons such as swords, armor, and shield. You can also use your creativity to build castles, houses, and fortifications. Increase your level and discover new biomes and monsters!
Select your favorite weapon type:
Rod to destroy the environment and deal small damage to your enemies.
Bow to shoot up your enemies, and the damage is medium.
Two-hand sword, the attack is slow, but the damage is big.
Sword and shield, the damage is smaller than the two-hand sword, but the attack is faster, and you can also use a shield.
Developer
Rafras developed this game.
Platform
Web browser
Controls
WASD / arrow keys = move
QE / drag left-click = rotate camera
Space = jump
Mouse wheel = zoom in / out
Left-click / enter = action
Right-click = build
C = craft items
I = inventory / equipment