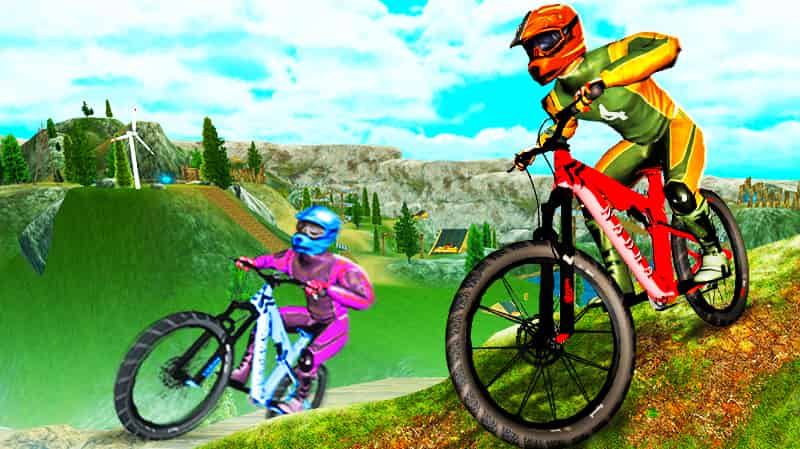 MX Offroad Master
Developed by
 RHM Interactive
MX Offroad Master is a BMX game where you get to ride a mountain bike and cycle along steep paths in the mountains. The adventure begins with four different mountain bikes and two different game modes which are Mountain Ride and Free Ride. You can play the game by yourself or with your friend locally. Have fun cycling!
Release Date
June 2018 (Android)
January 2021 (iOS)
January 2022 (WebGL)
Developer
MX OffRoad Master was made by RHM Interactive.
Platforms
Controls
Player 1
WASD = move
Space = front brake
S = rear brake
C = camera switch
R = restart position
Player 2
Arrow keys = move
R-shift = front brake
Down arrow key = rear brake
O= camera switch
P = restart position