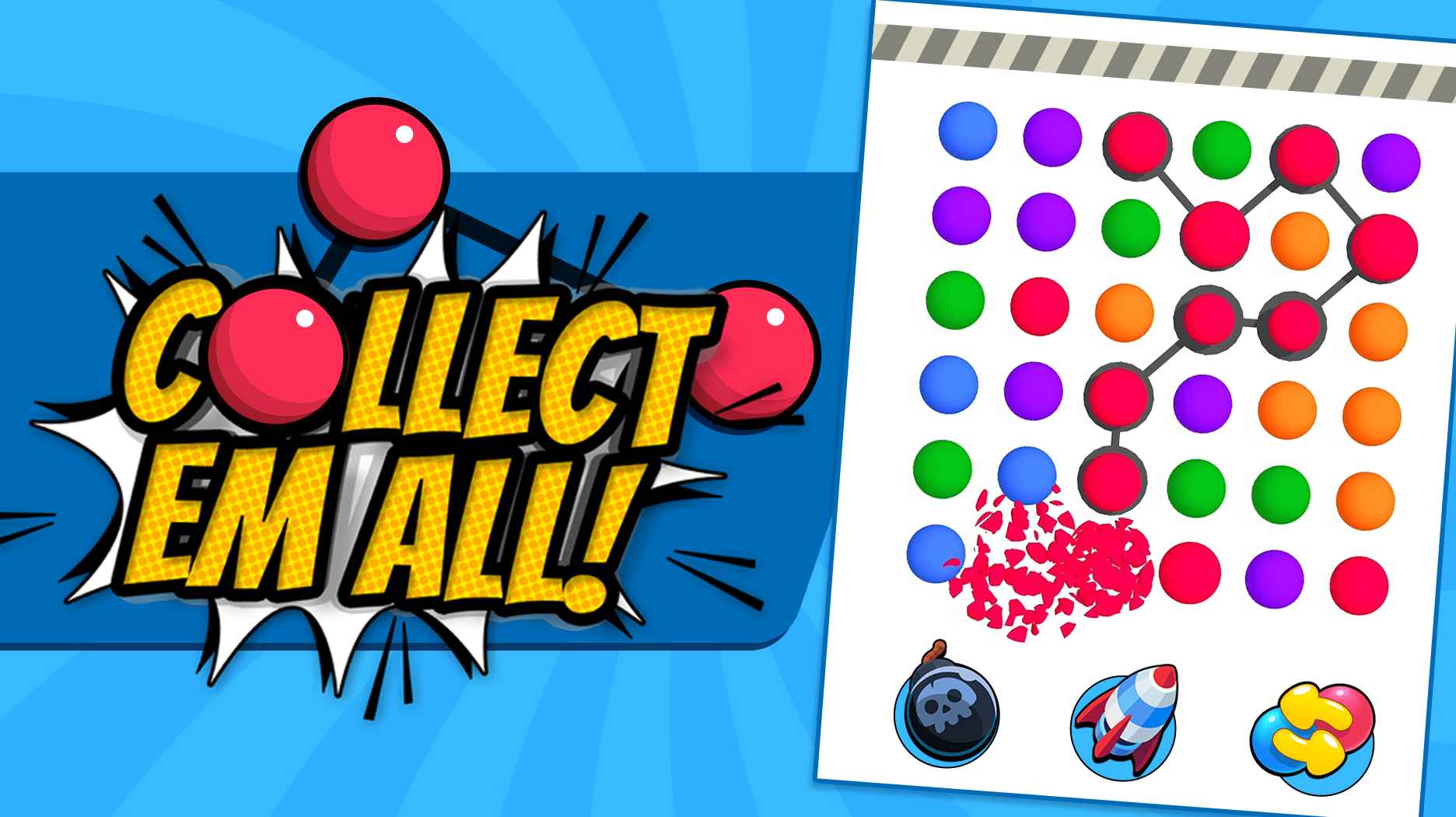 Collect Em All!
Collect Em All! Is a puzzle game where you connect all the adjacent same colored blocks. Make long chains of colors to create beautiful sounds and unlock explosive power-ups!
Collect all The Dots
Connect the dots to crush them. You can make a limited number of moves, and you cannot go back on yourself, so make sure to plan your path. Create the longest chains for the biggest reward!
There is no music. Instead, your skills at connecting dots makes a satisfying glissando of musical notes. Make the longest chains to get bonus moves!
Aim for the Highest Score
Make incredible combo moves to unlock power-ups that explosively clear and shuffle the ball board. The craziest chains earn you bonus moves, so keep getting those long lines to stay in the game and rack up your best score yet.
At the end, you're placed on a leaderboard with other players to see how good you are at collecting em' all!
Come Back to Earn More Rewards
Come back every day to unlock new daily bonuses. Eventually, once you've earned enough gold, you can purchase power-ups to give you an in-game boost, and new skins that provide a stylish new appearance to the playing board.
Features
Fun connect game with satisfying sounds
Create long chains to boost your score
Get boosters and purchase cool new skins
Unlock daily rewards by returning to the game
Release Date
October 2021 (Android and iOS)
January 2023 (HTML5)
Developer
Voodoo made Collect Em All! They also make other cool games like Bucket Crusher and the legendary Helix Jump.
Platforms
Web browser (desktop and mobile)
Android
iOS
Controls
Drag the left mouse button to connect the same colored balls.