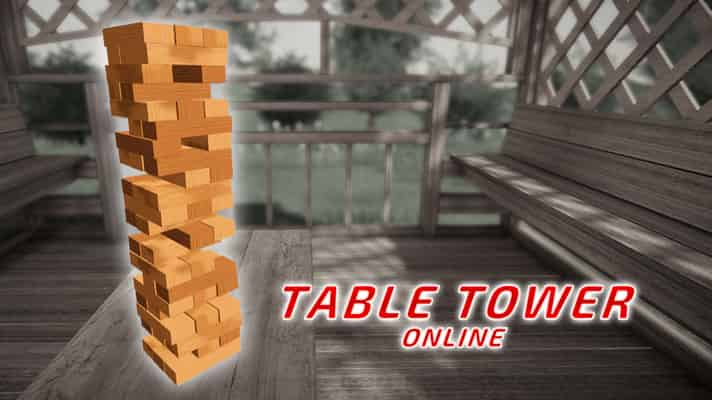 Table Tower Online
Table Tower Online is a casual game where you draw your block out with care, balance it accurately, and celebrate victory when your opponent knocks the tower over. You have 54 blocks assembled into a tower. How long can you last?
Release Date
August 2018 (Android)
Novermber 2018 (iOS)
January 2023 ( WebGL)
Developer
Virterix made this game.
Platforms
Web browser (desktop and mobile)
Android
iOS
Controls
WASD or arrow keys or QE = move camera
Left mouse button = select block
Right mouse button = drag block